ANAH A.K.A. HOOPALICIOUS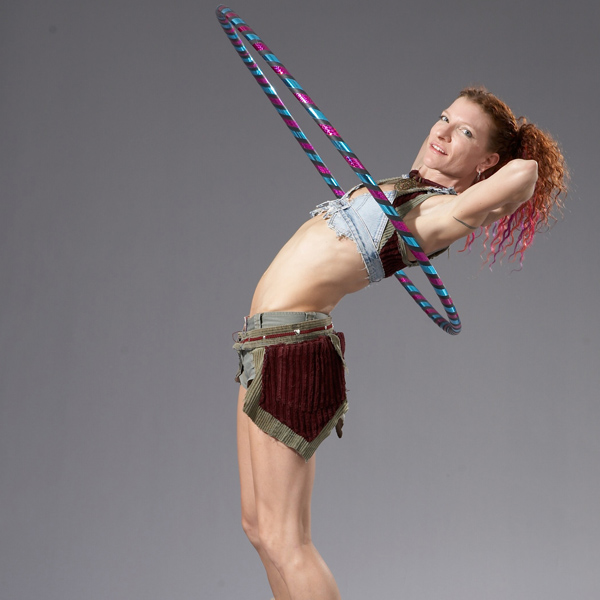 Known in the hooping world as "Hoopalicious", Anah is credited for starting the modern hooping movement. Anah found herself in the hooping life after stumbling upon a hoop at a music festival. She never looked back. With furry leggings, colorful dreads and hooper hero arm bands, Anah was an innovator in the hooping community. As the movement began to grow, she struggles to stay ahead of the trend, while remaining true to her art. Anah credits hooping for saving her life. Having toured the world as half of the duo "Spinbabes", Anah is now back on the road as an outstanding teacher (2010 Hoopie Award Instructor of the year), bringing her message of connection to a new generation of hoopers. Her first hoopdance DVD Hoop Revolution's Core Foundation is coming out.
More about Anah at hooprevolution.com.
CHRISTABEL A.K.A. HOOPGIRL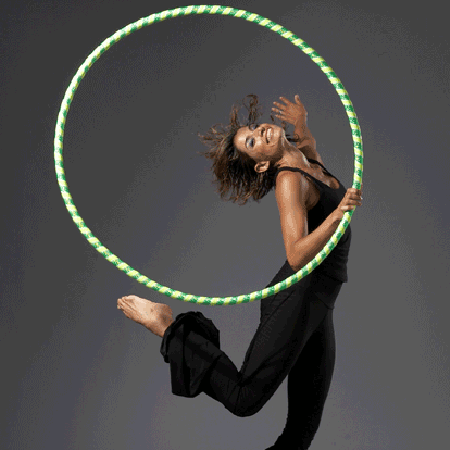 Christabel, an academic with two masters degrees, was overweight and in debt. After taking a workshop with Hoopalicious, she tours the world with Anah as "Spin Babes", performing within a single hoop. With her new bootylicious physique, Christabel is now the driving force behind the brand HoopGirl in San Francisco. She certifies hooping instructors around the world, has a successful DVD catalogue, and published a book, HOOPING: A Revolutionary Fitness Program.
More about Christabel at hoopgirl.com.
JEFFREY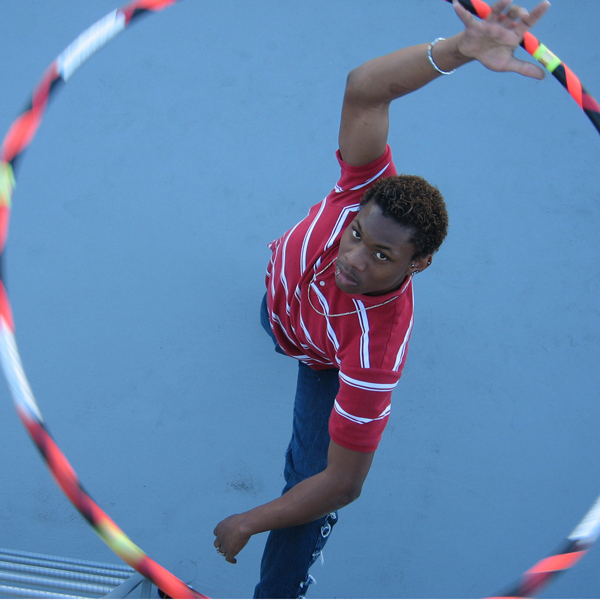 Jeffrey is a high school student from South Central, Los Angeles. He lives as a ward of the state without a stable family life as gang violence runs rampant on his neighborhood streets. Hooping is his biggest outlet and his family. As a student of Tisha's after school hip-hop hoop program, Jeffrey begins to express himself through movement. He becomes a teaching assistant and choreographs hoopdance pieces for his classmates. For Jeffrey, hooping and his mentor Tisha are a beacon of hope in an otherwise bleak world.
SASS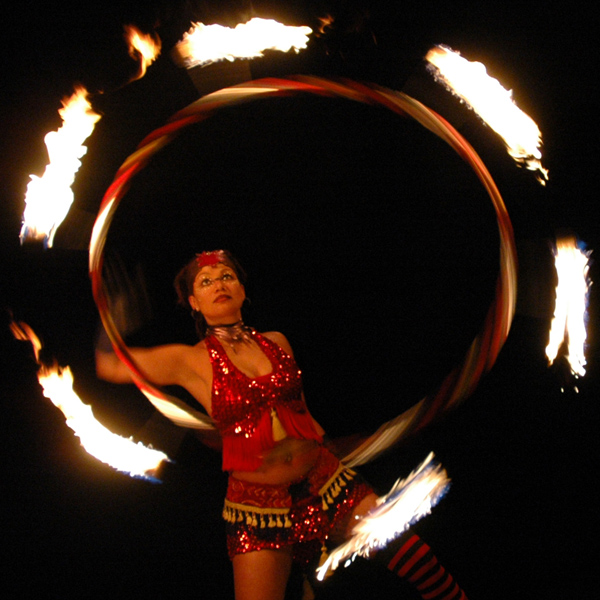 Sass is an actress and musician from Johannesburg, South Africa. After a brutal rape, she moves to Los Angeles and gives up performing. She discovers fire-hooping during a chance encounter with Anah. For Sass, hooping is not only about artistic expression; it is a path to heal. She performs with Anah and Christabel as a part of the "Good Vibe Hoop Tribe," and in turn finds her way back to performing with the support of a vibrant community of women. Sass is now back to South Africa running hooping workshops for abused kids.
More about Sass at cybersass.com & isaidno.co.za.
ART LINKLETTER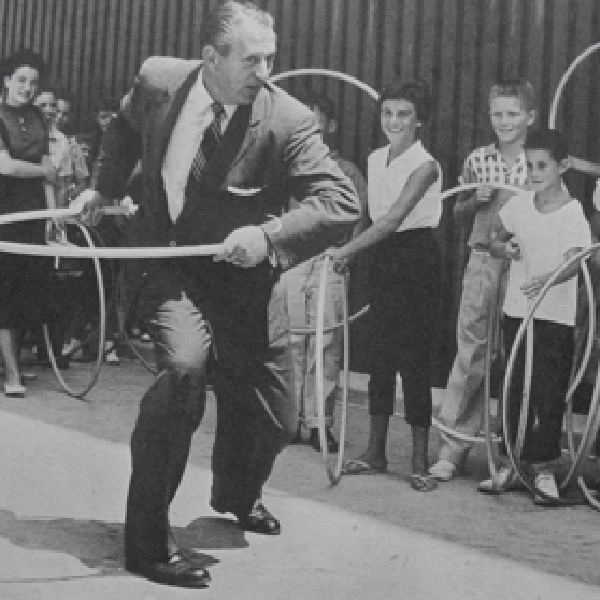 Art Linkletter was a trendsetter celebrating the idiosyncrasies of the common person. He was the host of the CBS show House Party, which aired for 25 years. He pioneered live programming in with hits such as NBC's People are Funny, and Kids Say The Darndest Things! Art was a prominent figure in the success of one of the 50s first hula-hoops, known as the Spin-A-Hoop. Linkletter had one of the longest marriages of any celebrity in America, at nearly 75 years. He married Lois Foerster on November 25, 1935, and they had five children. In The Hooping Life, Art encourages the generation of modern hoopers to find their passion, and follow it.